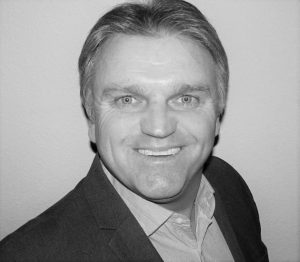 Nevada Property Concepts is owned and operated by me, Srdjan SKY Pantic Certificate Number: IOS.0002169-RES, with an office in Las Vegas, Nevada. When you contact Nevada Property Concept Inspection Service, you talk to me or email me directly. I have the answer.
We have extensive experience with buildings and homes, including their heating and cooling systems and weatherization and moisture defects and problems, ranging from turn of the century to brand new construction in climates spanning the range from the wet and frozen north to the dry, oven like heat of the southwest !
We have been involved in and have been around the various residential building trades for over 18 years owning and operating my home inspection business for over 13 years now. I am a home owner myself and have owned rental properties in the past so I am intimately familiar with both of those scenarios.
We inspect to the Standards of Practice (SOP) of the State of Nevada for Inspector of Structures (IOS) as well as that of the National Association of Home Inspectors (Nashi) in Las Vegas, Nevada and the greater Las Vegas area
We are qualified, knowledgeable, properly insured, licensed and constantly attend continuing education courses; all to better serve your home inspection needs!
Basically, our job is to look at every square inch of the property that is accessible. We go through the electrical systems, plumbing systems, air conditioning systems, both heating and cooling. As we enter the rooms, we test doors, windows, lights, and outlets. We run all the attached appliances, flush toilets, run sinks, and check all accessible drain lines. We look at the house structurally both from the exterior and the interior and we will get into accessible attic space to view the roof truss structure. From there, we can see the underside of the roof deck. Moisture and leaks always leave a mark and it's more evident if there are roof leaks under there, than on the roof itself. If we can access the roof safely, we will; this depends on the type of the roofing material, angle of the roof pitch and whether we can access it safely. The NV Real Estate division does not allow us to access roof surfaces that are higher than 12foot. We also carry digital cameras, and take pictures of virtually everything we see. We don't take written notes; it's all photo notes and we write your report from the photos. All of the photos and notes are included in your inspection report. We typically take 150to 200 photos per inspection. This allows you to see virtually everything we have seen. By the end of the inspection, we have pushed water through every place it could possibly go and then we go through the house with an infrared camera which reveals any hidden moisture inside the walls and/or from drain leaks, supply leaks and/or plumbing conditions that could lead to mold growth.
We look for conducive (things contributing to) conditions. We are in a dry climate. As we do the perimeter of the inspection. We look for those conditions. If we find those, then we take pictures and then recommend a further termite inspection.
We are Sentra Smart key enabled giving us the flexibility to schedule inspection around both the buyers and Realtors busy schedules.